I have been watching LA Ink lately. It was a show I did not expect to really care for, but I find it really inspiring. From the actual art itself to the stories people share.. it's just really a good show for me. I have thought about becoming a tattoo artist.. but I am just not confidant enough with my art as it is to permanently do it on someone's body. Anyway, the show really has got me drawing more, and working through my issues with value and shading.. Imagine that!
I have got to say that I think Kat von D, herself, is also very inspiring. She is a young woman that found her calling, and is making a crap load of money with her business and branding. Just having started this Indie Business course, I have a feeling I will see a lot of similarities in Kat's stories about her venture to become successful and the woman I will get to know.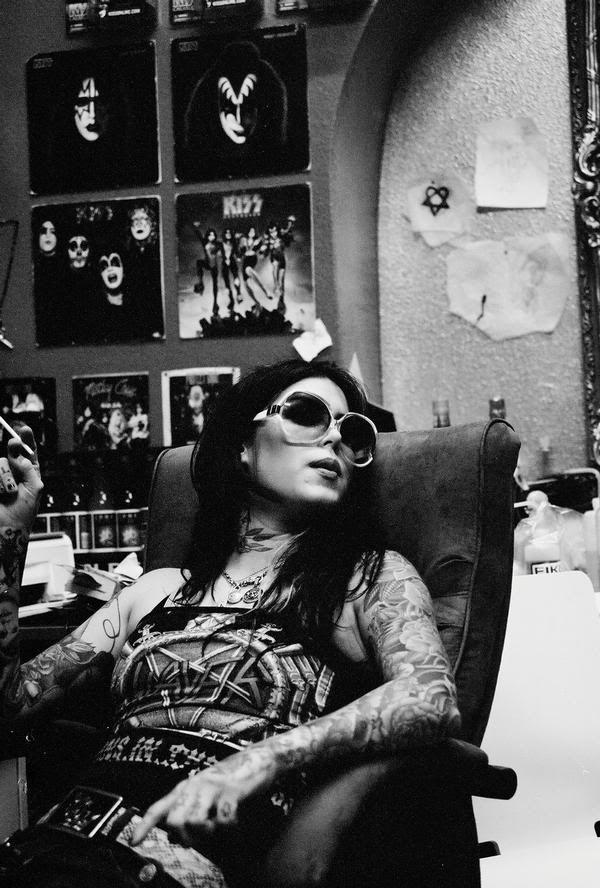 //plus, I think she is beautiful.